Welcome to Matt Jones' Home Page!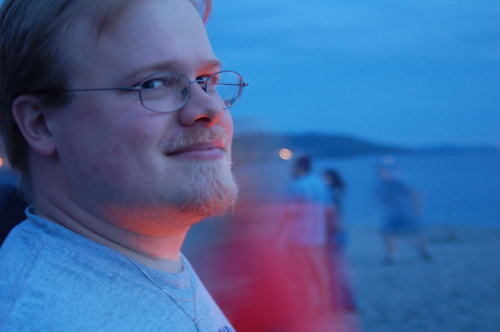 A brief biography of Matthew James Jones
I was born on May 10th, 1979 in Longview, Washington. I grew up a few hours north in Gig Harbor, WA. My mom ran a daycare (mostly for teachers' children) and my dad was an elementary school teacher. I grew up in the church going to Skyline Presbyterian in Tacoma. I have always been very close to my family on both my mom's and dad's side. I have one sister who is three years younger (who is currently attending Western Washington University pursuing a degree in elementary education). My dad died when I was 15 as I entered into my freshmen year of high school. Needless to say, this was quite a blow to our family. Thankfully with God's love and grace our family stuck together and I was able to grow closer to God through this experience. I graduated from Gig Harbor High School in 1998 and then moved up to Seattle to attend to University of Washington.
At UW I lived in the dorm "Haggett" for two years with a good friend from High School. Towards the end of my first year I started getting involved with University Christian Fellowship part of University Ministries. This group encouraged my faith deeply and really showed me what it means to be a Christian. My best friends have been part of UCF and many work with them. I am very thankful for my time there and enjoy going back and visiting them on their Friday night worship when I get the chance.
I finally graduated in five years (darn foreign language credits!!) with a Bachelors of Science degree in both Physics and Astronomy. I then took a year off just working in the retail world (loads of fun) before figuring out what to do next. I have known since my junior year of college that I will eventually teach at the secondary level in the sciences. I decided that before I do that I would head up to Regent College in Vancouver, BC. Regent in an international graduate school of Christian studies. I have been pursuing a Masters in Christian Studies with a focus in theology. This degree won't actually have an real career purpose, it is for personal enrichment and will help me grow in my faith, help me learn how to continue to grow in my faith, and hopefully help others grow in their faith (oh and make me slip farther and farther into that hole we call debt). After my 2 years there I am back down in Seattle and will be starting for my masters and certification in secondary education (general science and physics) from Seattle Pacific University so I will actually be able to start teaching (and again, fall farther down that hole).
I have a pretty wide variety of interests. I enjoy the outdoors and bike riding. I like sports - baseball, football, racquetball, swimming or just whatever. I have been using computers since I was about 6 and enjoy using and building them now. I love movies (and have quite the collection) as well as books (also quite the collection). I enjoy discussions about theology, the Bible, apologetics, science, religion, politics or whatever else is on someone's mind.
I try to write about (hopefully) interesting things on my blog over at: mattjonesblog.com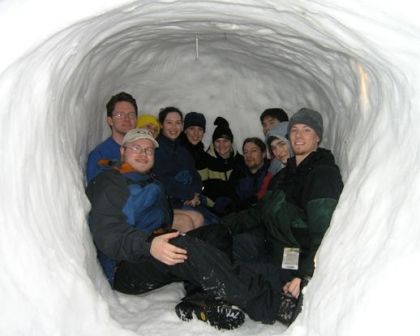 Me and a bunch of friends in an Igloo we made at Snoqualmie Pass.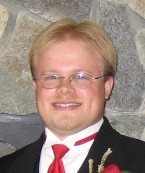 Welcome to Matt Jones' Home Page. For more information about me and what goes on in my brain, head over to MattJonesBlog.
Email me!
matt[at]mattjonesblog[dot]com