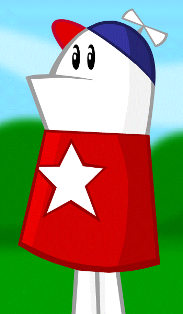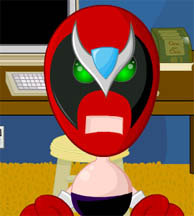 It had been quite a while since I had visited the wonderful internet comic Homestar Runner, but I visited today and was reminded why I had previously enjoyed it so much. If you haven't been there yet watch the intro, it's a nice … well, introduction… to the fun. I also found (via Whatevor Trevor) an AWESOME Homestar Wiki page (not the Homestar Wikipedia page, which is also good). The Wiki has everything you could ever want to know about Homestar Runner and everyone involved. One the the best parts, is their Strongbad Email page because it has every detail about every email Strongbad has made fun of. This is also helpful for finding all the fun easter eggs. I am amazed at how much time people have spent putting this site together. Check it out.
My favorite emails: Kid's Book (@Homestar), Caffeine (@Homestar), and Dragon (@Homestar) (with the wonderful introduction to Trogdor the BURNiNATOR!).
Also be sure to check out Teen Girl Squad, it is another favorite of mine.
Ohhh good times!
-Matt Jones