This week I went camping at Swift Reservoir with Erin, Sal (and Darin a bit) and her two kids Rachel and Nathan. Swift is located just south east of Mount St. Helens in its National Volcanic Monument as part of Lewis River.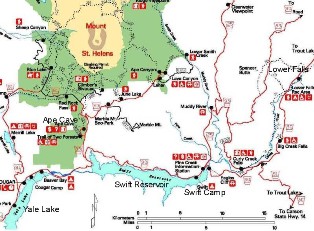 Normally we take the boat and camp in a remote spot on the reservoir but they have let a large amount of water out (probably due to the small snow cap) so it was extremely dificult to get to the more remote camp sites (since the reservoir is man made the banks are quite steep and the water was down a good 20-25 vertical feet from normal). Camping at the actual Swift Campground made it easy for us to check out some of the other sites in the Mount St. Helens National Volcanic Monument.
Lower (Lewis River) falls, Ape Cave lava tube, and McClellan viewpoint were all visited. We also did the usual swimming, hiking, eating (lots), playing around, and staring into the fire.
And now for the pictures! (All are clickable for larger versions)
Swift Reservoir Campground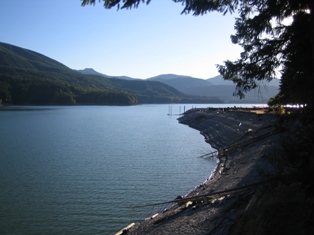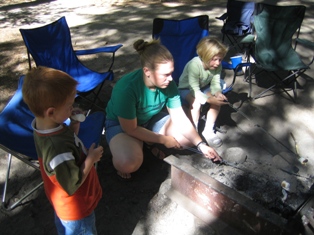 A little mid day marshmellow roasting?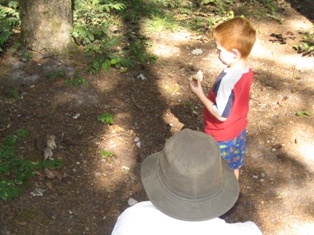 Nathan eying a chipmunk… or is it the other way around?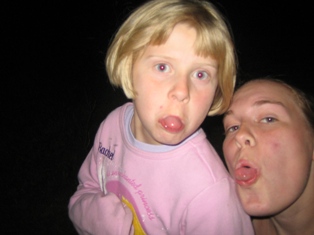 Erin and Rachel sneaking a snapshot.
The Lewis River Lower Falls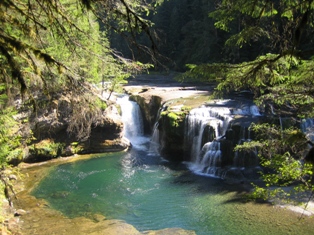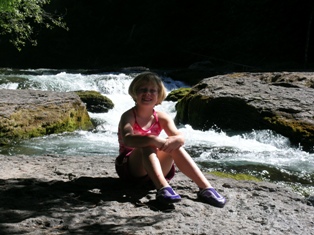 Rachel posing.
Additional Images: Lower Falls #1, Lower Falls #2, Lower Falls #3.
In the Ape Cave lava tubes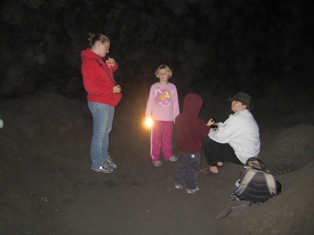 Snack break at the end of the cave. Nathan and Rachel are quite ready to turn around!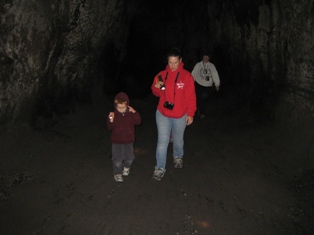 On our way out.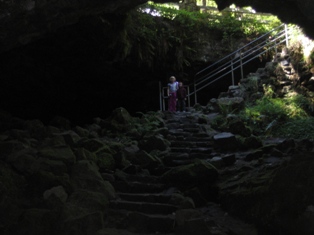 Nathan and Rachel posing at the entrance to the Ape Cave.
Mount St. Helens from McClellan Viewpoint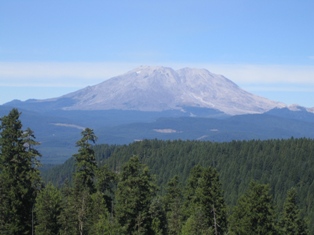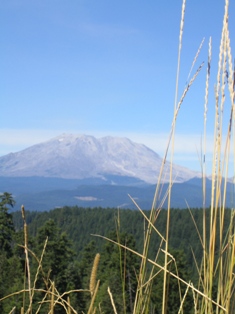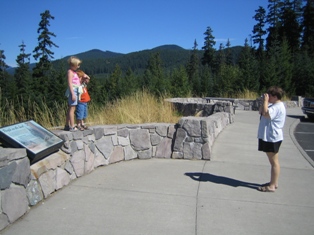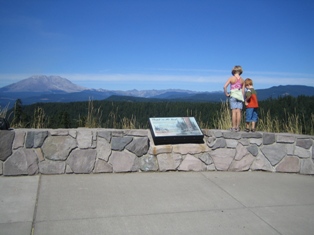 All in all, this was a great, relaxing week of just hanging out. How can you go wrong? Aside from my my car becoming extremely friendly with a deer and me not being able to find my passport and student visa (which could REALLY suck) the week was quite pleasant and a good vacation before heading up to Vancouver for the start of fall term back at Regent.
Ή χάρις του κυρίου ημων Ίησου Χριστου μεθ' υμων.