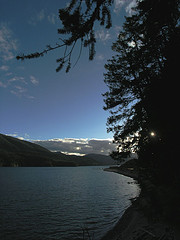 The second annual (?) Swift Reservoir camping trip was a wonderful success! (Last year's post: Camping at Swift Reservoir) Swift Reservoir is a man made lake caused by the Swift dam on the Lewis River and located just south of Mount St. Helens. My sister Erin, cousin Sally, her two kids Rachel and Nathan, and I spent the week eating, reading, sleeping, playing in the water, etc. Fortunately Sally's husband Darin was able to spend a few nights with us as well and mom, Bob, and Jill visited one day as well.
The full set of pictures has been posted at my Flickr set: Camping at Swift Reservoir so feel free to check those out. I haven't posted the pictures from Lower Falls because I will do them as a separate set… I'll keep you updated. Clicking the pictures will take you to their Flickr page for larger versions.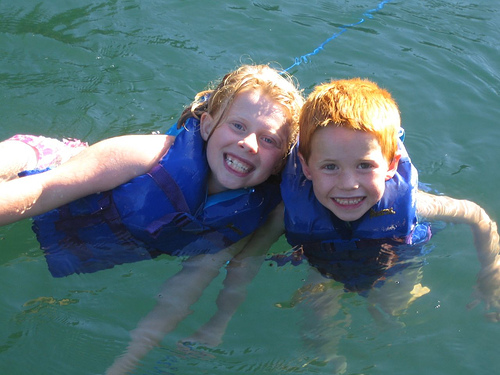 Rachel and Nathan: aint they cute?

Nathan the reader.

The hi-tech family… unfortunately no wireless signal.

At the end of the Ape Cave. This year Nathan and Rachel were actually excited about going in!

Rachel and Nathan at Lower Falls.