About Me!
"Important" Stats and Info:
Name: Matthew (Matt) James Jones
eMail: matt [at] mattjonesblog [dot] com
Google Talk: Matt510
Nickname: Mattithyahu - well not really, but I use it online a lot. Matt comes from Hebrew.???????????? or ?????? (Mattithyahu) literally meaning "gift of Yah" Yah being the contracted version of ???? YHVH (Yahweh, Yehovah, Yahveh) translated as the proper name of the God of Israel or LORD.
Mattjones, Jonesy, and Cracker are quite commonly heard directed at me.
Birthday: May 10th, 1979 - if you do your math, that means I am 30.
Location: Wallingford community of Seattle.
Eduction:
Elementary School: Harbor Heights Elementary, Gig Harbor, WA
Middle School: Goodman Middle School, Gig Harbor, WA
High School: Gig Harbor High School, Gig Harbor, WA. Class of 1998
University: University of Washington, Seattle, WA in the Spring of 2003. Bachelor of Science in both Physics and Astronomy.
Graduate School #1 (for my faith): Regent College (an "International Graduate School of Christian Studies"), Vancouver, BC. I have been working on a Masters in Christian Studies with a theology concentration.
Graduate School #2 (for my career): I attended Seattle Pacific University where I worked on my certification and a Masters in Teaching in secondary level science.
Career:
My year long internship allowed me to work at both Tillicum and Tyee middle schools for the 2007-08 school year. One of my mentor teachers left to teach high school biology leaving a position open for me. I gladly accepted the position and starting in the 2008-09 school year, I am teaching 7th and 8th grade science at Tillicum Middle School in the Bellevue School District.
Where I can be found on the web:
Matt Jones' Random Acts of Verbiage - My Blog
Matt Jones Photography - My Photo Blog
Matt's Wikimapia Blog
Matt Jones @ Vox - Another blog, usually random stuff
YouTube - My uploaded video clips
My Flickr Photostream
MySpace
Facebook
Bio: If you want to read a brief bio, you can check it out.
Just IM me or email me if you would like to know anything!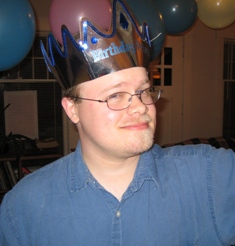 Welcome to my blog! My name is Matt Jones and I am from Seattle Washington. I grew up about 40 miles south in the little town of Gig Harbor. I grew up in the Presbyterian church and consider myself a pretty devout Christian (I suppose you would have to talk to those around me to see if I actaully walk the walk!). In my undergraduate "career" at the University of Washington I was heavily involved with University Christian Fellowship (a Chi Alpha / Assemblies of God Ministry) and took a variety of leadership roles there. Personal growth because of that group led me to decide to head up to Vancouver Canada and attend Regent College for a masters degree in Christian Studies with a focus in Theology. This might sound like a cop-out, but I am at Regent for "personal growth" and not a professional ministry. But of course the reality and truth of the situation is that every job is a ministry. That being said, my "professional" career will center around my two other passions, science and education. My Bachelor's degree was in both physics and astronomy and I will continue that love for science in the field of education, namely secondary education. There is nothing more rewarding than working with middle schoolers.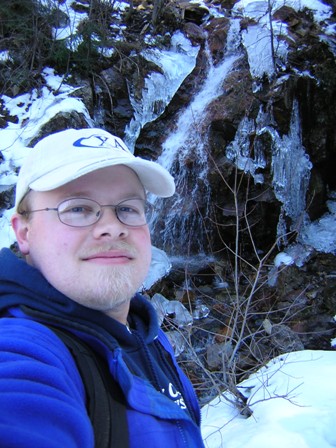 I enjoy computers (I am a nerd at heart), books, movies, the outdoors, baseball (especially the always [insert witty descriptive here] Seattle Mariners), biking, poker, cards, and just hanging out with friends and family in general. I am quite layed back.
I will sometimes write about politics (as if writing about religion isn't enough to get people riled up) and I am generally right leaning / conservative. I don't like talking about it too much because people can take thins very personally and get upset at those who have different views. I will respect your views, I hope you will do the same - having differing beliefs does not suggest that someone is a bad person. I also tend to stand up for my convictions. I don't like to be wrong, but I am open to change.