No, I am not actually a premillenial dispensationalist, but it was an attention grabber, eh? That being said, the United Nations must be stopped!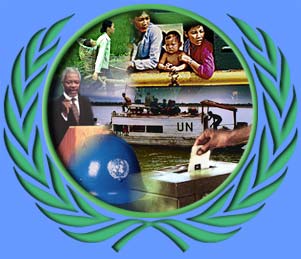 The UN, as an organization is a miserable failure that the US should make every effort to remove itself from. In one post, the Diplomad suggested that instead of increasing the number of permanent seats on the UN Security Council, France gives their seat to Japan (as there is already a member of the EU on the council and Japan give a crap load of money, it makes sense that they are part of the council). I would suggest another solution, give them our seat and we will just leave the UN all together.
The UN is so filled with corruption and mismanagement of funds it is amazing they have lasted this long. The UN has been all talk and no action for years. Yes, some sanctions worked on Saddam, but the UN was largely unable to threaten Saddam nor take any action against him to get him to comply. Their solution, we give the US permission to invade Iraq but will whine and complain a lot if they actually do.
Let's take a look at Sudan. Do you people realize the atrocities going on over there? Again, the UN is ALL talk. "Please stop killing people, it isn't nice. If you don't, we might have to talk to you more." I am not really an advocate of the US acting as "world police" but how long are we supposed to wait? Even before we invaded Iraq we had waited a good amount of time after we had been given the go-ahead. Eventually action just had to be taken (I know there are many of you that disagree with this and suggest that diplomatic solutions should have be found regardless of how long it took). How long should the US sit back and wait for the UN to resolve the issue in Sudan? I think we should have gone in ages ago, probably before we even went to Iraq. For some reason we continue to think that if we just wait long enough the UN will come through for those people. This is a false hope. The UN has failed here, completely, it is hard to dispute that.
If that wasn't enough, let us look at the Tsunami disaster. I point, again, to the Diplomad for some interesting insight into the UN response here, here, (definitely) here, here, here and especially here. (Ok, you really should read them all) If the UN was a non-profit organization they would have been laughed out of the business because of such high overhead and lack of response to need. If I had sent money to the UN I would be pissed that it is not being used.
Here is a thought, donate to World Vision, they are already there, have been there a long time, and will continue to be there when all the media leaves.
I offer these links as other examples of the ineptitude of the UN:
WaPo article on the exploitation of girls in the Congo by UN Troops.
Donald Sensing on the UN's failure in the Congo
One article on the Oil for Food Scandal. There are MANY examples that could be shown for this, if you want to find out more about this HUGE scandal, just do a Google Search or check out Instapundit.
A Roundup at the Belmont Club on the Oil for Food scandal
An article on corruption at the UN by The Diplomad.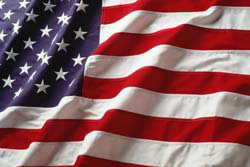 UNICEF and its "bloated bureaucracy" by The Diplomad.
WaPo article on a UN official who may have blocked inquiries into corruption.
The Antiprotestor has a great summary of UN failures, definitely check it out.
The links can go on and on.
There are so many reasons to leave the UN, but will that ever actually happen? People just seem to think that we need some sort of global organization, maybe we do. If we do, the UN is not that organization. Most people think that the UN is generally good, but I'm not really sure why. I think most people just don't really know what the UN is or does. To most people it is just a name of a "powerful" global organization and therefore it is a good thing. I don't know if that view will ever actually change. It is probably just as likely for that view to change as it is for the UN to change, I hope not.
Shalom