Last night I drove down to Seattle and met up with Erin for Round 10 at the Freemont Abbey: an evening of music from John Van Deusen (and Braydn, both from the Lonely Forest), Joe Day (from Mindhead), and Benji Verdoes (from In Praise of Folly) to benefit The Nature Consortium's Youth Programs. I was mainly there to see John but was also impressed by both Joe and Benji. Every time I see John perform, I am blown away by his abilities as a musician, song writer, and performer. Although he was a horrible tease, mentioning a new CD project. But John's dad, Rusty, squashed our hopes, at least for now. The work in progress ("God is Dead") will be a welcome addition to his two amazing EPs. Benji seemed a little out of his element as he usually plays in a 10 piece band. That being said, he has some really interesting songs with some insightful lyrics. Checking out In Praise of Folly would probably be well worth it. Mindhead is a group that I had heard good things about, never hadn't actually heard them. If Joe is any indication, the group should be excellent. Plus, he was wearing a Late Tuesday shirt so he already had a plus in my book. The Seattle area has some great musicians! Since I have been in Canada, I haven't been to the Round in quite a while, but if you would like, you can check out my other Round posts: Round 1: Late Tuesday, Sam Ashworth, Matt Slocum - Round 2: Dana Little, Gabe Archer, and Graham Travis - Round 3: Jocelyn Feil, Aaron Sprinkle, and Sherri Youngward. Also, you can check out my other blog posts of John's music, pictures and video clips from previous shows. For some pictures and video clips from the night, see below (images are clickable for larger versions).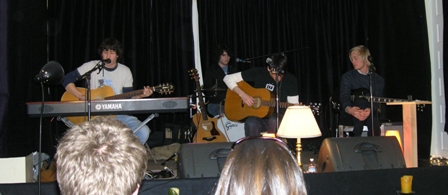 John, Braydn, Joe, and Benji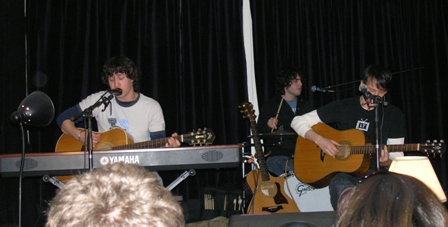 John, Braydn, and Joe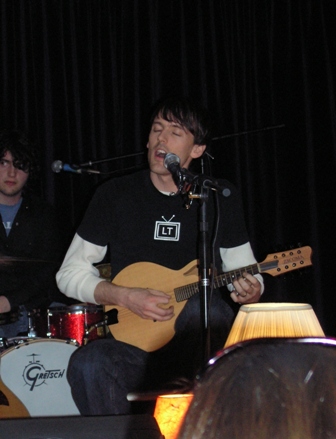 Joe on the mandolin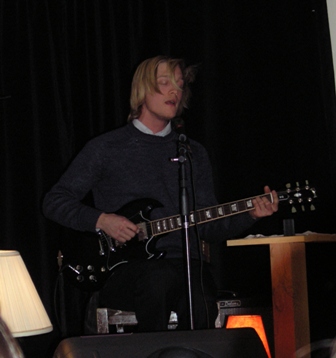 Benji on the electric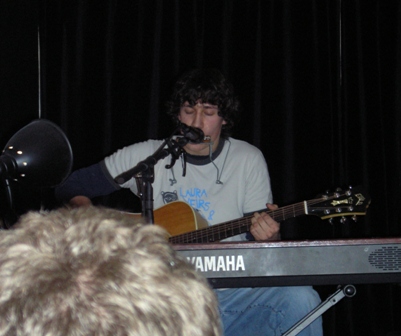 John on the harmonica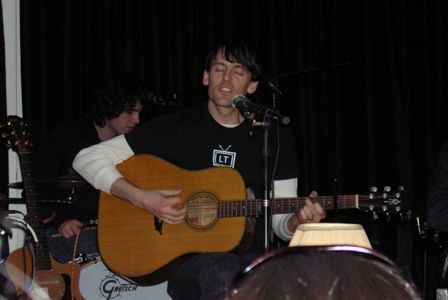 Joe on the acoustic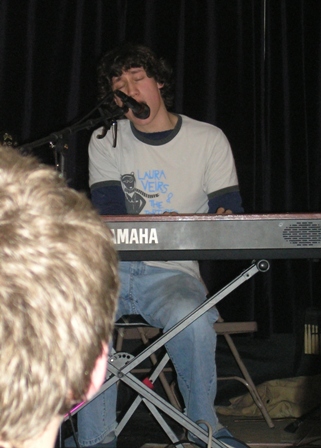 John on the keys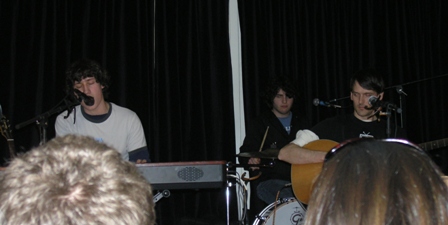 John, Braydn, and Joe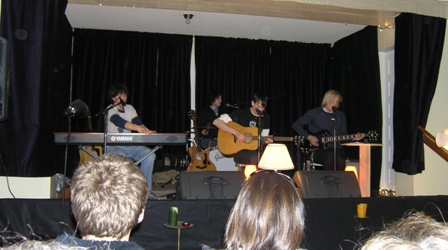 All the gang playing together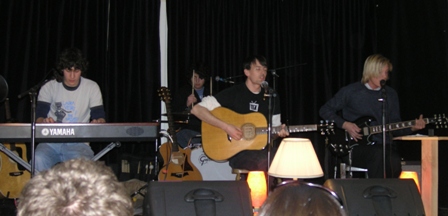 An end to Round 10
I also took three video clips (PLEASE NOTE: LARGE FILE SIZE): "God is Dead" This song rocks! (55.3 MB, Mov file) - "I Blame Us" So does this one. (43.3 MB, Mov file) - "Lord Have Mercy" Benji led a final call and response with everyone. (33.4 MB, Mov file).