Stephen Hawking's A Brief History of Time has been published online (via digg)!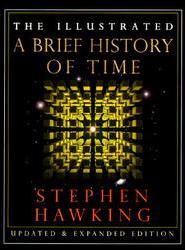 This book, first published in 1988, is a great read for any science enthusiast. Hawking does his best to make the complex subjects covered (astrophysics, cosmology, etc.) accessible to everyone, not just those with physics degrees. While I think he does a good job of bringing it down to the lay person, it is still quite enjoyable for those that are "in the know" as it were. The original version is now available in full for those that don't want to purchase it. It is also fairly convenient to use for reference. For those that are really interested, I do highly recommend the 1996 Updated & Expanded Edition: The Illustrated A Brief History of Time which carries the same text but with new, and helpful, images and charts. Check it out!
EDIT: The page has been taken down, apparently due to copyright violation. Whoops! Just go buy the book!