Eric Sturgeon (of the Lonely Forest) stopped by to say hi!
Eric, me (looking a little crazy), Bekah, Tammy, Erin, and Jen.
The night finally came: Late Tuesday (my Late Tuesday blog page) is now in retirement. But what a wonderful way to go! The show went from 7 to nearly midnight and I could have kept listening. Late Tuesday invited some of their band-friends (well, and real life friends too) to play with them and the line-up could not have been better. Corbin Watkins opened; great voice, pretty talented guy! The Lonely Forest (my Lonely Forest blog page) was up next with more of their new music. I am pretty excited because they are getting into the studio to record their first full length album soon! Awesome as usual. Mindhead brought us all a great treat by coming out of retirement for a special performance. I had never heard them as a band before and was pretty blown away, they really went all out! Another personal favorite in The Pale Pacific came next. They are always fun to see and put on a rockin' show. Gabe and Cam's antics are always good times. And finally Tara, Dana, and Jocelyn made it up on stage to perform their farewell show. I'm not sure how the held it together, it was a great show filled with emotion, humor, and their usual witty banter. Their final song was, of course, I Must Go; pretty sad.
It was a great way to say "good-bye" to their fans and for us to say "thanks" to them for their music. So, Dana, Jocelyn, and Tara: thank you. It has been lots of fun hanging out and listening to your music. I look forward to your solo stuff! See you around!

I took quite a few pictures and a few video clips. I picked a selection of photos and posted them at my Flick set: Late Tuesday's Going Away Party. Stop by and check those out. A larger selection of pictures can be found at the bottom of this post.
Here are the video clips (and again, please note the large file sizes). I wasn't really impressed with the clips this time… the positioning of the speakers didn't really help… but still check them out! I have also added "iPod Video ready" clips that are smaller in size and the correct format. All the clips are also available at YouTube individually or all together at my Late Tuesday Going Away Party YouTube group. (All my more recent Late Tuesday video clips can also be found at my Late Tuesday YouTube playlist.)
The Lonely Forest:
Mindhead:
The Pale Pacific:
Late Tuesday:
Here are all the pictures. Click the thumbnail for a larger version. If any of the bands (or anyone for that matter) want the full size originals, let me know. And again, a selection can be found at my Flickr set: Late Tuesday's Going Away Party.
Corbin Watkins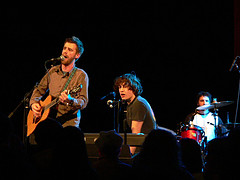 Corbin is visited by John for a song.

The Lonely Forest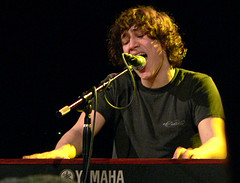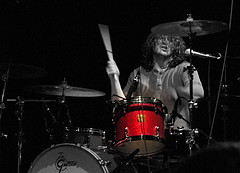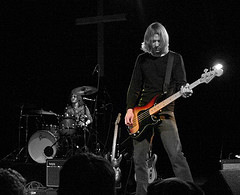 John Van Deusen (one of my favorite photos) - Braydn Krueger - Eric Sturgeon

Mindhead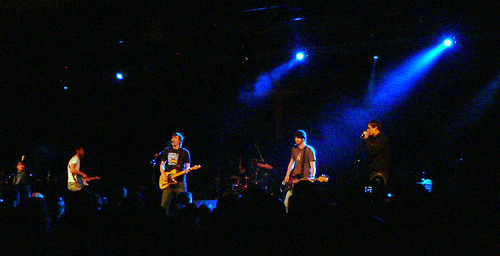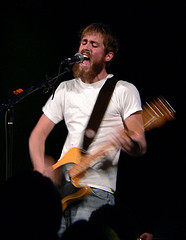 (another of my favorite photos)

The Pale Pacific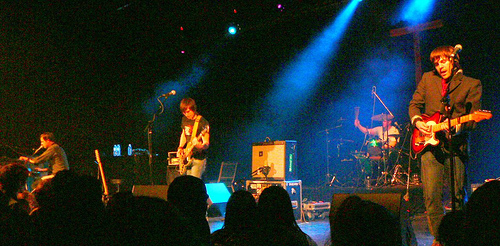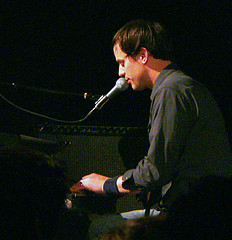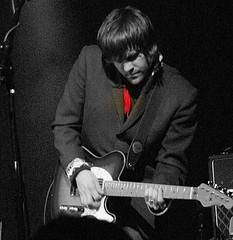 Gabe Archer - Cameron Nicklaus

Late Tuesday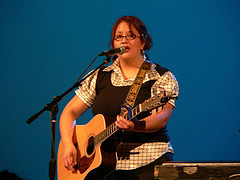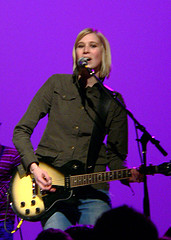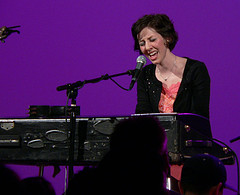 Tara Ward - Jocelyn Meyer - Dana Little (another of my favorite photos)