The family book and dvd/cd exchange! If you want to know what this is all about, see this post.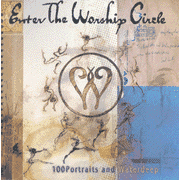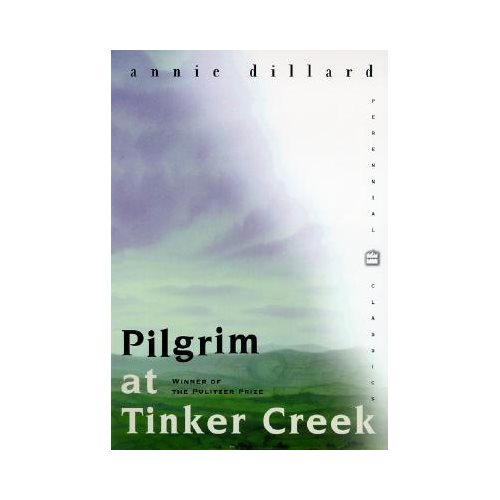 The month of March brought me a book and a CD from Katie. Her selections were Pilgrim at Tinker Creek by Annie Dillard and First Circle by Enter the Worship Circle
I really enjoyed both selections. First Circleis an excellent worship album put out as a joint effort between "100 Portraits" and "Waterdeep". I have heard some of their stuff before and this CD makes me want to hear some of their other stuff.
I think that most Christians who have enjoyed contemporary Christian bands playing worship music will enjoy this cd. Although, thankfully, they aren't like the majority of Christian contemporary / pop bands. They bring some great musicality to some very inspiring songs that aren't just about getting that warm fuzzy feeling. The lyrics are basic but meaningful.

Praise the Lord, Oh my soul
And all my deepest parts
Give praise to the One
Who pulled you out of darkness

Tender mercy, You forgive me
Slow to anger, Quick to love

As high as the mountains try
Your love falls all around me
As wide as the east to west
My sins are taken from me
And I feel that our hearts should be crying out to God:

You are my strong melody
You are my dancing rhythm
You are my perfect rhyme
And I want to sing forever
If you would like to download and listen to a few of my picks, just right click and select "save as":
You Are So Good To Me (4.22MB)
Tender Mercy (2.72MB)
Land of the Living (3.33MB)
Pilgrim at Tinker Creek was a new experience for me as I don't tend to read many books like this one. I am sad to say that I didn't finish in the month with all the other reading I have had to do for classes. But what I did read was very good and I would like to get the book and finish it when I can.
Dillard has a wonderful sense of nature and how to live in and experience it. She was able to take every day expereinces that we would often pass over and refresh them and give them new meaning. I left my notes in the book so when I get them back I might add a little more and will definitely add more when I finish the book! If you haven't read many books (or even if you have) on nature and out life in it, I would definitely recommend checking out Dillard's book!
Well done Katie!
I look forward to this month's selection!
Shalom