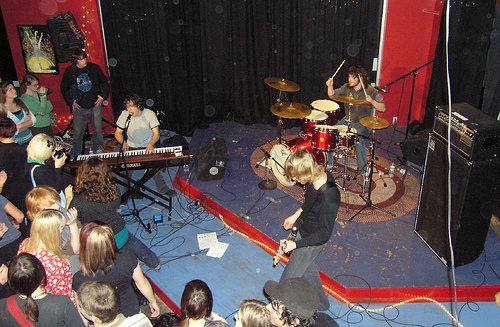 Last Friday Theresa and I drove down to Burlington and caught The Lonely Forest at Common Ground Coffee House and Deli. Capitol Basement and The Oregon Donor opened and I was really impressed. I especially enjoyed Capitol Basement and their sound. Evan has an Eddie Vedder quality to his voice (at least in my opinion) that I thought complimented their music. The Lonely Forest played lots of new stuff off the (hopefully) upcoming Nuclear Winter project.
Both TC and I had a pretty good time and I was able to snap off a few pictures and took a few video clips. The full set of pictures can be found at my Flickr set: The Lonely Forest @ Common Ground. The video clips are below and are also available at my Lonely Forest YouTube playlist. Also check out my Lonely Forest blog page for more pictures, videos, and music.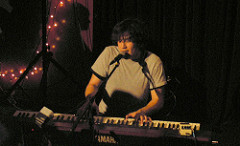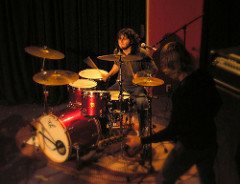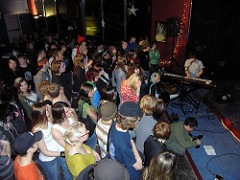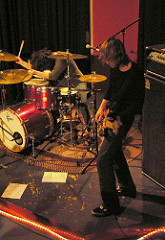 Full set: The Lonely Forest @ Common Ground
Nuclear Winter - .mpg file, 43 MB - YouTube
The last four clips are from songs that I cannot remember the names of because they are too new! If anyone happens to know their names, let me know!